Services
Here at Tailor Tailor our talents include creative retouching, CGI, VFX, animation, photography and art direction combined, giving you a world of possibilities for your next project. For more information see below or get in touch directly to talk about your next project and how we can help.

Art Direction
Visual style is key. We have been using our experience in art direction towards projects for over a decade, understanding how crucial it is having a unique look and feel for each project. From concept to completion, we see the job through every stage while working together with you to achieve that unique style and result you're after.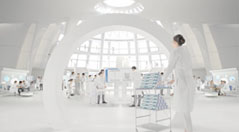 VFX & Animation
Story telling is key. We can bring anything to life, be it a box or a seven headed dragon. Our characters don't just move, they think and feel. Whatever the story is you want to tell, we will bring it to life while crafting the refined and unique look you're after. Our experience enables us to deliver new and cost effective ways of producing your animated story.
CGI & VISUAL EFFECTS:
Believabilty is key. It's at the core of what we see in the endless possibilities of CGI (computer generated imagery). The integration of CGI elements across multiple platforms is where you can maximize your budget while keeping a consistent brand message throughout. We can deliver CGI content from high resolution stills to moving sequences. Modeling, texturing, simulating and lighting, amongst many more, are all part of the non linear workspace in which we create in.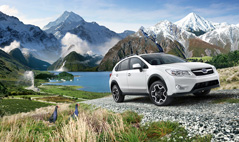 Creative Retouching
Perfectionism is key. It's in our blood. The eye for colour and photo realism, mixed with creative flair and a knowledge of visual aesthetics is what it's all about. Using our experience in image manipulation, colour grading and compositing we can bring that idea to life while crafting a unique look and style for every project.
Shoot Services
We can offer technical advice on the best approach to tackle any large scale multi comp assignments and provide solutions to the many challenges conceptual photography brings. With our mobile facilities we can be on-location anywhere in the world, helping craft the perfect shot, or advising on live shoot VFX issues. We also have available for use onsite studios should you require it.